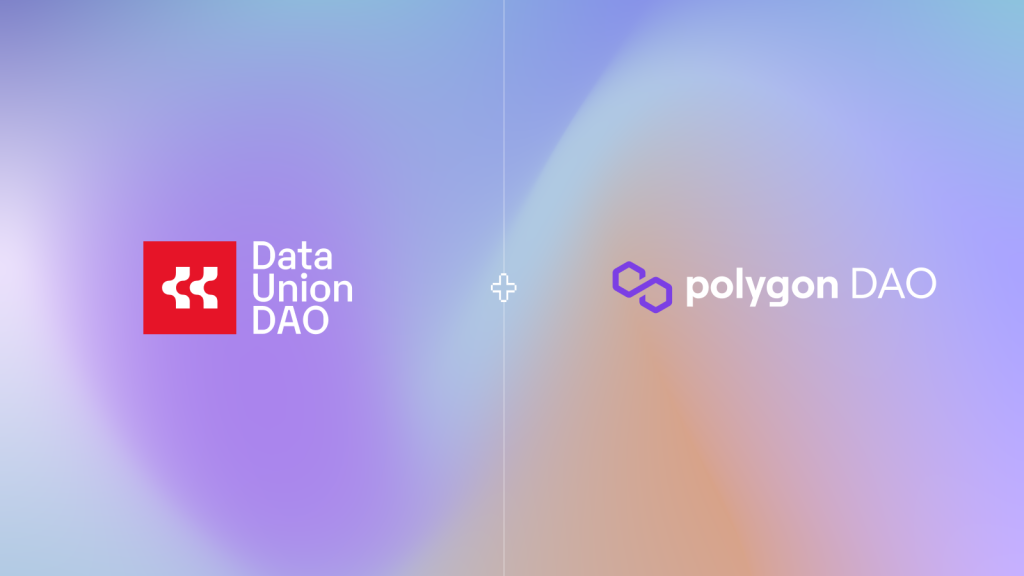 With over $30 million raised by Data Unions, we are delighted to announce that the DAO2DAO partnership with Polygon DAO will empower builders to raise micro-grants to kickstart building Data Unions on Polygon.
We are very excited about our DAO2DAO partnership with Polygon, which is going to be beneficial for all the existing teams. We are going to get some great new projects out of that and keep growing both ecosystems.

– Matthew Rossi, Co-founder of Data Union DAO & Director of Product Management at Polygon.
Benefits for Builders
Lower smart contract deployment fees
The DAO2DAO partnership with Polygon is an essential milestone for the Data Union DAO as it reduces economic barriers for developers to start deploying and experimenting with the Data Union smart contract. Polygon's scalability provides the proper infrastructure for the growing number of Data Unions without ever sacrificing on security.
Grants to start building Data Unions
Both DAOs will match development grants for builders to start buidling. Grant applications will be reviewed on a case by case basis. To learn more about applying for grants, please join our community on Discord. We're looking at Q3 to kickstart our next builder cohort.
Knowledge is power
Besides grants, builders can expect the support and mentorship of the Data Union Ecosystem. Including Streamr, Polygon DAO, and the growing number of Data Union DAO alumni.
Join our community of Data Union builders 🤝
The goal of Data Union DAO is to strengthen the Data Union Ecosystem and wider adoption by supporting each other. Learn more and buidl the next Data Union with us! We are here to answer your questions and provide you with resources for grants and mentorship.
Wen SC on Polygon? Can devs do something?
The smart contract for Data Union deployment is already live on mainnet Ethereum. Our developers aim to have the Data Union smart contract live on Polygon mainnet before ETH Amsterdam, which is where you can meet the Data Union DAO Team.

Are you coming? Let us know on Discord.