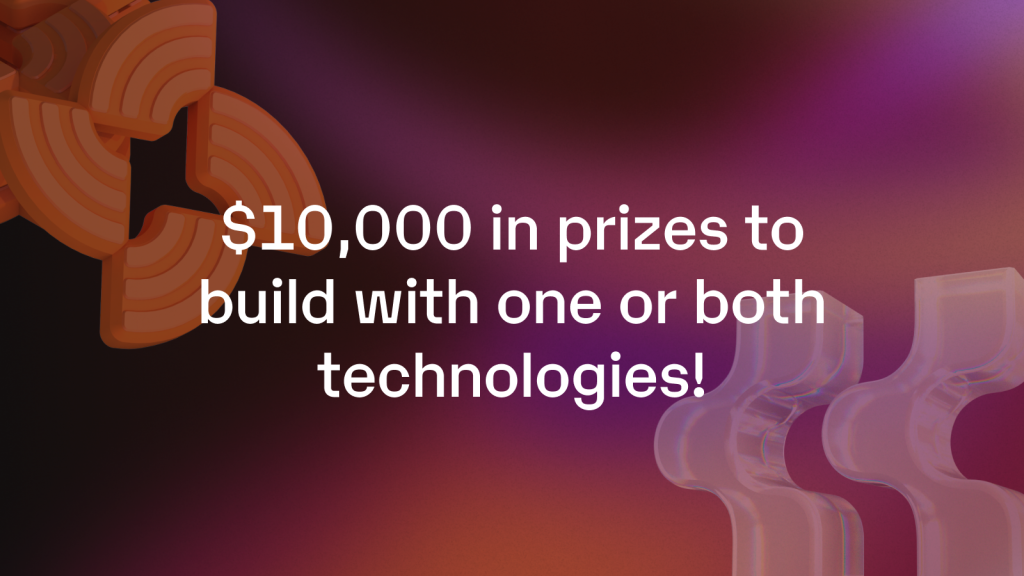 Together with Streamr Network we're offering $10k in prizes to teams who build with one or both technologies during the Ethereum Bogotá Hackathon.
Prizes
🏆 Together with Streamr Network we are offering:
$5,000 for the best Data Union (Data DAO or other form of integration with the Data Union framework)
$5,000 for the best dApp on Streamr
Workshop
Watch Matthew and Nico explain how you can incentivize real-time data flows using the Data Union SDK and Streamr Network.
Data Union Ideas
If you build a Data Union utilizing the Streamr Network you'll be able to qualify for both prizes. On top of that: if you build with the recently launched Data Unions 3.0 framework, you'll also qualify for the Polygon prize pool. Here are two early concepts of potential data unions:

Streaming dApp that rewards watch-time
There are several web2 streaming applications that could be turned into a data union. Replicate a successful streaming business model (like Twitch) which monetises user data (for displaying ads), using Livepeer, the Data Unions framework, Streamr and Polygon and your team will qualify for a $40k prize pool.
Crowdsource Weather Data
An IoT mini weather station that you install on the open in your property, that is connected to Helium and streams weather data via Streamr into a Data Union. People who install a weather station are incentivized by receiving a token for transmitting good quality data and are further incentivized by receiving extra token payouts whenever data is sold to third parties.

Got any questions? Drop by our booth on floor 2 near letter H. Feel free to DM Nico, Data Union DAO's Developer Relations Engineer with your questions via telegram: t.me/nicoburkart.